BigScreen Broadcast makes it easy to stream camera video or your entire phone screen (Android 5.0 or higher required for screen casting) from your Android phone or tablet to your ChromeCast: simply push a button, and instantly connect to your ChromeCast and see your camera.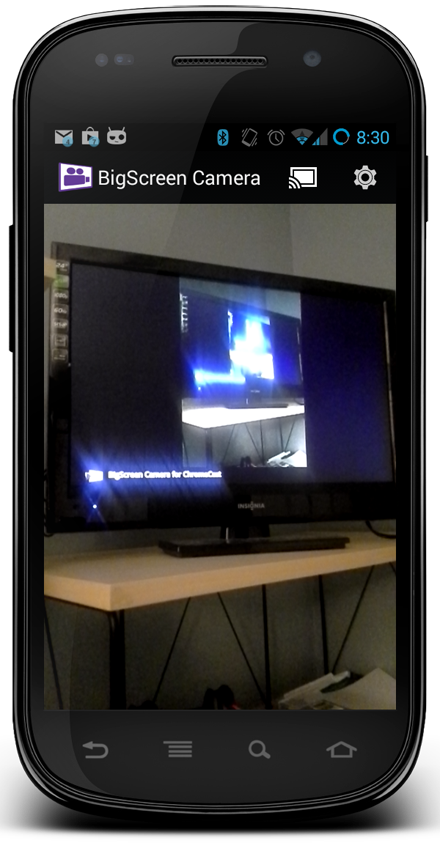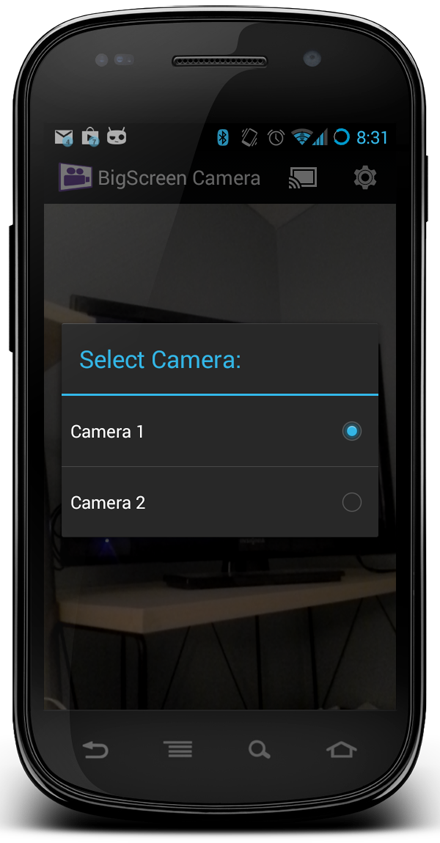 We built the simplest, easiest way to stream your Android phone's camera or entire screen (Android 5.0 and higher required for screencasting) onto your big screen with ChromeCast: just pick the ChromeCast and we automatically stream the video over.
NEW: on Android 5.0 and higher devices, cast your entire screen!
Automatically detects all ChromeCasts: lets you pick one to send to.
Accepts requests from BigScreen Broadcast Viewer: start a connection from your computer.
Supports all cameras: you can select the camera to stream and it instantly updates the on-camera display.
Adjust the frame rate from 1 frame per second up to 10 frames per second.
$0.99

Notes:
Important

Uses a custom ChromeCast receiver application: if you are not using an official ChromeCast device this receiver application may not work and BigScreen Broadcast will not work.