BigScreen Broadcast Viewer makes it really easy to view motion JPEG video on your Mac. Simply select the specific camera you want to see (or enter the URL if you know it) and it will instantly open it and start playing. Supports many IP cameras (any cameras that support HTTP). Special support for BigScreen Broadcast for iPhone/iPad and Android allows BigScreen Broadcast Viewer to detect the app and lets you start watching with a single click!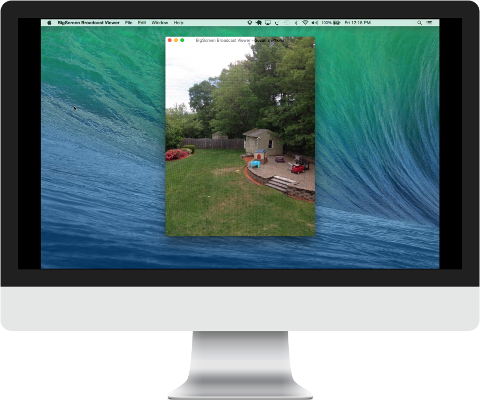 We built the simplest, easiest way to stream your camera video onto your Mac OSX screen, with companion apps for iPhone/iPad and Android: just pick the phone or tablet from the list of broadcasters and we automatically stream the video over.
Automatically detects BigScreen Broadcast for iPhone/iPad and Android broadcasters: lets you pick one to send to.
Supports automatic connections as well as prompts for authorization.
Display MJPEG urls from the Internet: includes a history to let you quickly return to your favorite ones.
FREE